Close Attractions
A garden centre like no other! Exotic plants and garden extras in a lively ambiance with Afro-Caribbean restaurant and gift shop.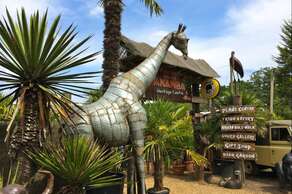 National Exhibition Centre Birmingham
The NEC (National Exhibition Centre), Birmingham, is Europe's busiest exhibition venue, staging around 200 trade and consumer shows each year. The complex offers 200,000 square metres of space in 21 inter-connecting halls, located in the heart of the UK, alongside national road and rail networks and Birmingham International Airport. Up to four million people visit the centre each year. With 21 halls totalling 200,000 square metres it is also the biggest exhibition centre in Britain and seventh largest in Europe.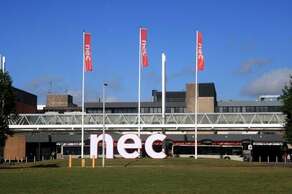 Ragley Hall, Park & Gardens
Ragley Hall is a stately home, located south of Alcester, Warwickshire, eight miles west of Stratford-upon-Avon. It is the ancestral seat of the Marquess of Hertford.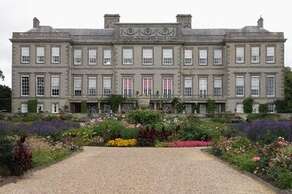 Blackwell Golf Club - Bromsgrove
The Course measures 6260 yards with a par of 70 and an SSS of 71. Today, Blackwell is a club where golfers will find everything which is traditional to the history of the game. Indeed, the club's values are based on and dedicated to, the ideals which first inspired the game of golf - a fair but demanding test of skill and intelligence. Visitors can play by prior arrangement on any weekday. Tuesday is Ladies Day and visitors should check with the professional to see if any starting times are available. No visitors are allowed at weekends unless playing with a member.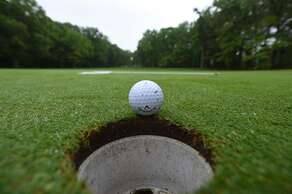 Beautiful town park and local nature reserve close to Solihull town centre, with plenty of free family things to do.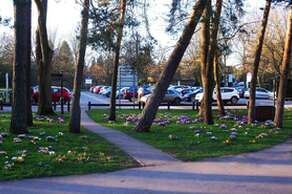 Drayton Manor is a theme park and zoo, offering fun for the whole family!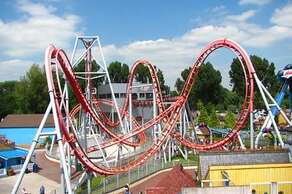 Birmingham is second only to London in size but only became a city in 1889. It is the traditional home of many small industries and its history is displayed in Birmingham's Museum of Science and Industry. Today one of the main industries is the supply of parts and components for the motor industry. Birmingham now has 2 cathedrals - St Philips and St Chads. Birmingham Town Hall was modelled on a Roman temple. It is the home of the Birmingham Symphony Orchestra and contains an organ on which Mendelssohn gave several concerts. The Art Gallery with its collection of pre-Raphaelites is contained within the Council House.